What qualities separate a Struggling and a Thriving Artist?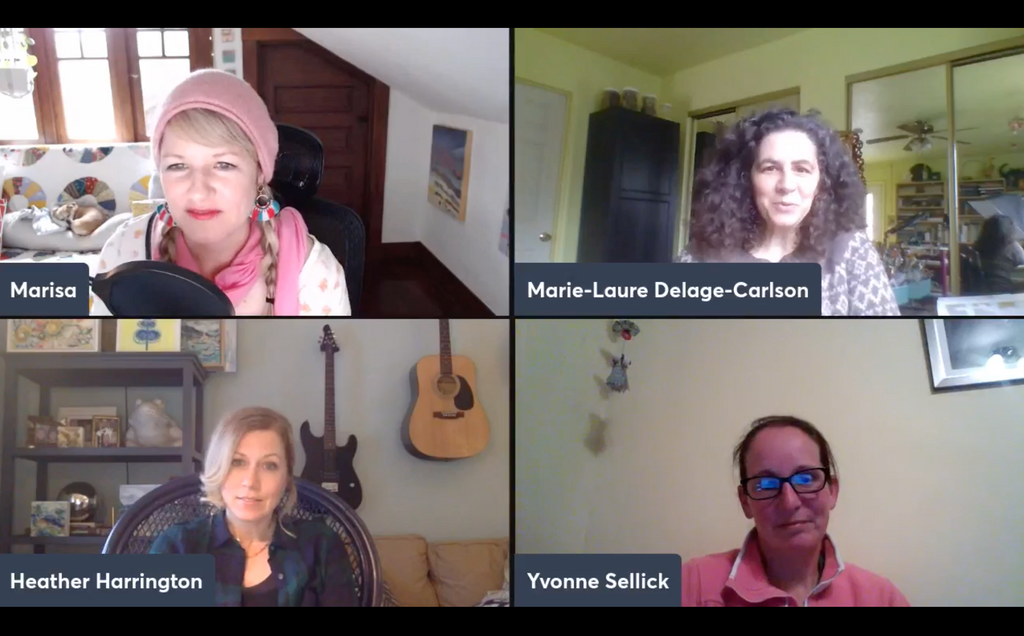 When you think of a Thriving Artist, what qualities do you think they embody?
In today's episode, I'm joined by 3 Artists, Marie Delage Carlson, Heather Harrington, and Yvonne Sellick.
Alumni from our first sessions of Artful Selling joined me to share with me not only the qualities that they believe separate the Struggling from the Thriving Artist but also what has made the difference for them as they continue to gain more momentum and Art sales in their Creative businesses!
from leaving graphic design to becoming a full-time Artist,
to getting comfortable with selling once and for all
how selling is easy once you get clear on 1 thing in particular
to booking more commissions for happy customers all in a row
to growing in confidence
And more. As is often the case with my conversation with fellow Artists, we touch upon a lot of details involved with this courageous Artist journey we're all on together.
The Doors to Artful Selling are OPEN! but only until Tuesday, August 30, @ 11:59 pm PDT
Join us!
https://artfulselling.com/
Here's where you can find and stay in touch with our guest from today's episode:
Marie DeLage Carlson
@fleur.de.lys.art on instagram
Heather Harrington
@lifeandwhim on instagram
Yvonne Sellick
@yvonnesellickart on instagram