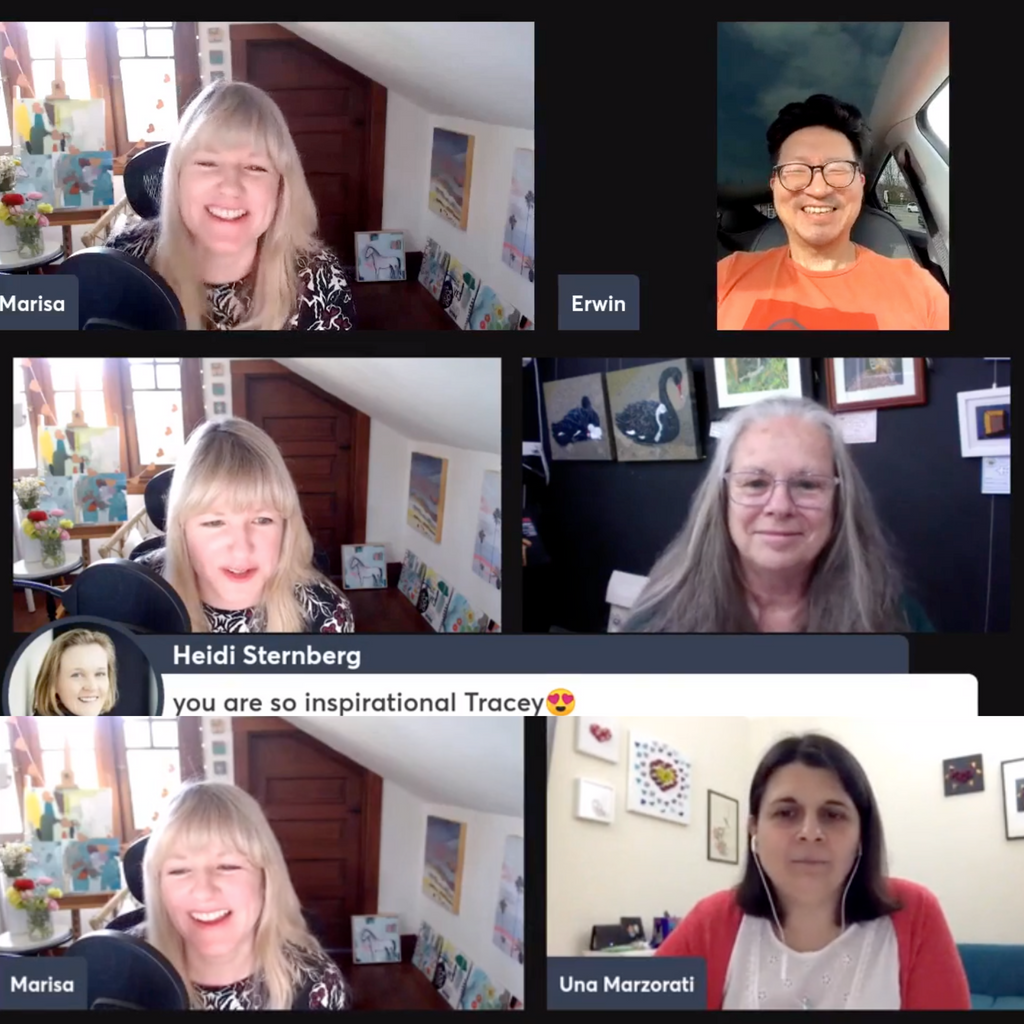 Welcome to another installment of Artist Success Stories.
This episode highlights 3 of our Expansive Artist Members sharing stories about how they came to follow their passion and experience breakthroughs with their Art + Creative Businesses.
Artists; Erwin Ong, Una Marz, and Tracey Murrell join me for this episode where we talk about:
Erwin shares how he learned to trust + courageously say yes to a new opportunity that lead to a $2500 Mural project
Una how she finally stopped hiding to begin confidently sharing her Art and herself doing LIVE videos
And Tracey shares how she transformed a time of loss into a decision to follow the passion she had since being a teenager
Perfect timing to join our inspiring community of Expansive Artists! Doors are OPEN starting today through next Tuesday, June 27 @ 11:59 pm PDT
Get ready to experience your next Creative + Art Business breakthrough with plenty of support, accountability, and encouragement along the way.
We can't wait to welcome you!
Come join us!
https://theexpansiveartists.com/
You can find all things
Erwin Ong @duckamuck on instagram
Una Marz @una.marz on instagram
Tracey Murrell @traceyscolourmyworld on instagram
To get the latest updates, click here to join the Creative Thursday List