A Story About Reinvention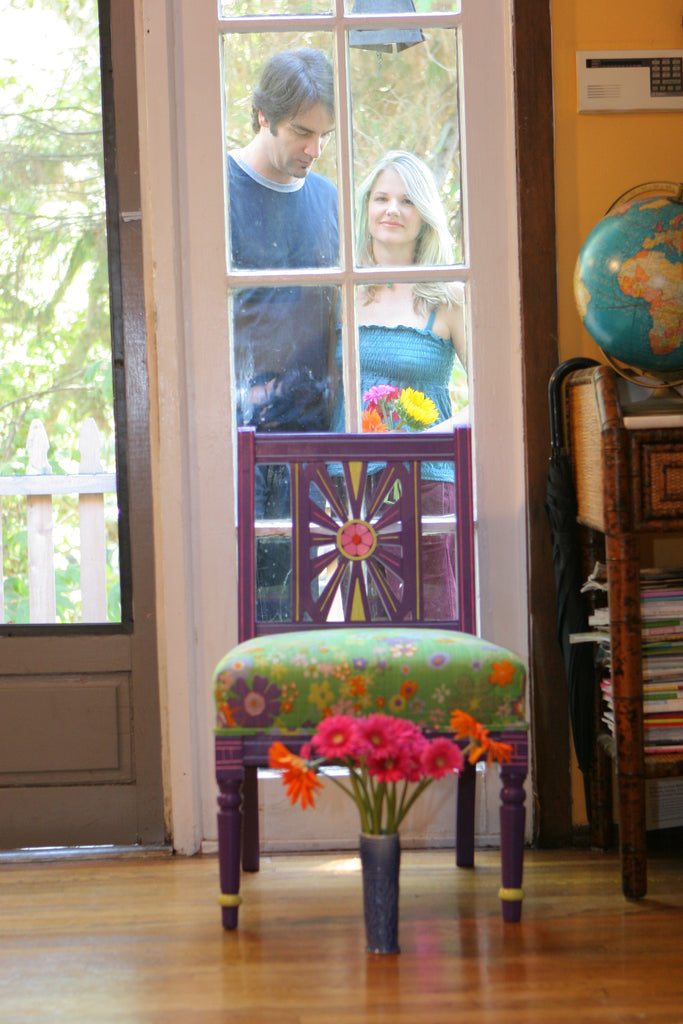 That time you rewrite your bio, and in search for your bio photo, come across one of your very first professional shoots from 2005.

A graphic designer & interior designer, (who really wanted to sell Art but wasn't sure that my work was "good enough") I started Creative Thursday with selling my hand-painted vintage chairs.

This was one of my favorites, her name was Edith (I named each chair & wrote it on the bottom along with my signature + date)

I started this Creative Business with a passion to share my journey and inspire creativity for all 💕.

I thought if I could so this, self-taught, little to no formal training, there is no reason why you can't too!!

So my motto became, let's do this together! I'll take you along for the ride, share my story + give you peeks behind the curtain, opening up about challenges + wins along the way.

As I write this almost exactly 15 years to the date from the time this photo was taken (Sean, me + my chair at the entrance to the tiny Laurel Canyon bungalow we rented from a friend, when we first moved in together as a couple) - I'm ready to tell a new chapter to the story.

I did it. Built my dream business as a Working Artist, (with my paintings!) shipped over 10K packages with my Art all over the world, had a book published, designed 9 fabric collections and sold a few chairs along the way too 😊

But what happens next? 15 yrs in, what do I believe is possible now that I didn't before & where did my fertility challenges + loss along with comparison of Artists who came up with me at the same time + expectations of where I "should be by now" slowly chip away at my spirit + confidence.

What's next?
Evolution, reinvention, growing up, awareness, recognition of a strong, quiet wisdom + aligning with my true purpose + the desire to guide other Artists so they don't have to experience the same struggles.

What happens when you want to evolve your work?
Artists often find success in a certain style & then feel trapped in one voice or color palette. They resist change because now their income is dependent on that 1 style. And because change is "scary" 😳

Reinvention is the story I want to tell now #creativethursdaybymarisa