Let me tell you about our FIRST Small Studio Sunday (happening this Sunday, August 29!)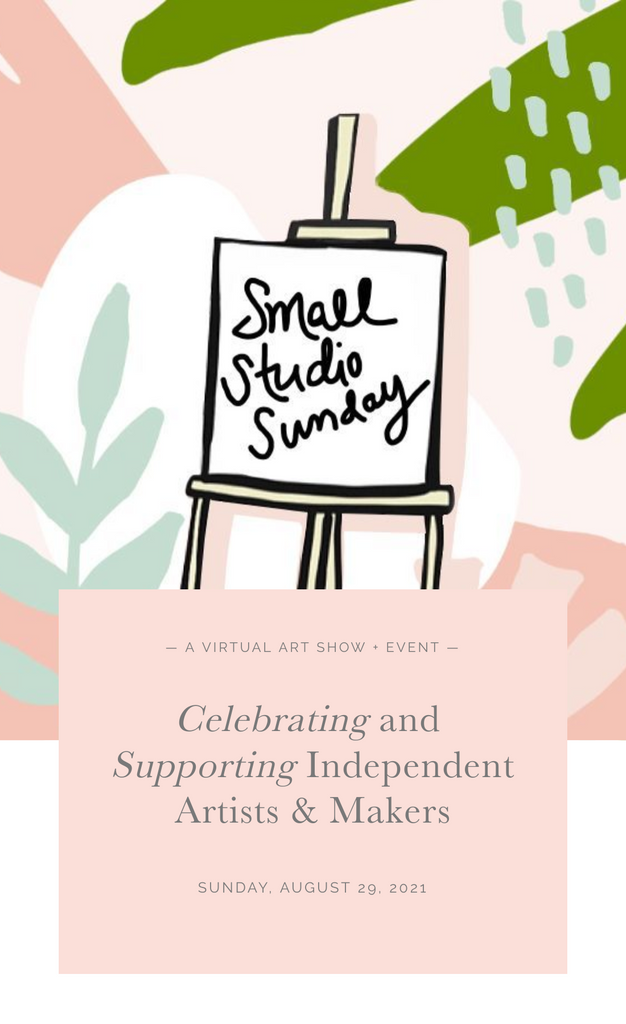 In November 2018 I had an idea around how to support + celebrate independent Artists more... and this Sunday, August 29 it's game on!
First things first! You're invited! Join us for our FIRST (what we hope to be the first of many) virtual art event + pop-up gallery; Small Studio Sunday.
It's free to attend, just be sure to register here for your invite so you'll be first to view the pop-up gallery as soon as it goes live on Sunday, August 29, along with the link to join us for our privately hosted LIVE events lead by our participating Artists, including creative demos, studio tours and art talks, including one over on Clubhouse with myself + our Artists!
In today's episode I share with you the full story of the inspiration behind Small Studio Sunday and the vision I have for supporting independent artists, and this event going forward.
If you're an Artist who would like the opportunity to apply for future events, at this time Small Studio Sunday is open exclusively for our Expansive Artists members, so be sure join the Waitlist here to be the first to know the next time we open the doors. 
Register for the invite to attend Small Studio Sunday, August 29
Join the Expansive Artists Waitlist for the opportunity to apply for future events
Cheers to an inspiring + creative weekend!  See you Sunday!