How much do you need to hustle?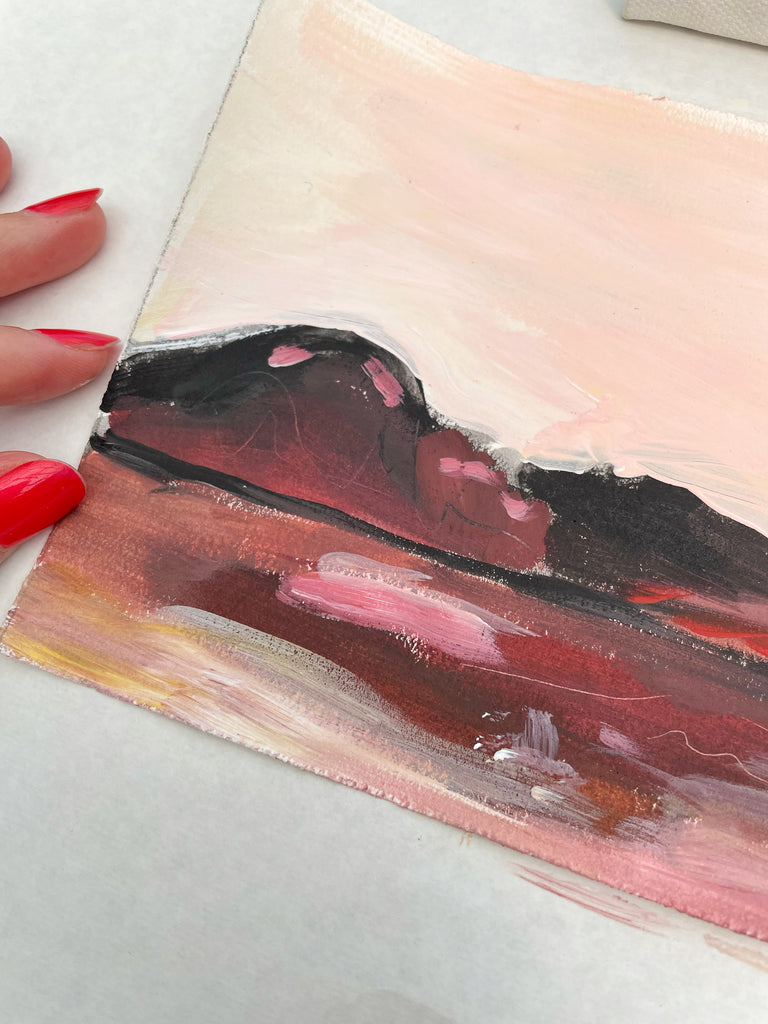 If you caught my last email, I shared some Creative Thursday changes that are going into effect this summer. Our 4 day work weeks M- Th, are happening! And I'm podcasting and emailing you the Creative Thursday 3 every other week, instead of every week, through August. I also unintentionally took a long pause from posting to Instagram.
What I did do, is make art! I took a weekend painting workshop in Sonoma, California that lead to some pretty inspiring discoveries in my work, see the sneak peek above and more details were sent out in the Creative Thursday 3 today. Are you on the list? Join here at creativethursday.com
Letting go + stepping back, and getting more support is not my comfy place ~ I've been a do it all myself kind of girl who also prides herself on a strong work ethic (which is all fine + good unless the work rarely pauses)
I most definitely hustled my way to this place in my business (more on today's podcast episode below), and it's not how I plan to grow from this point forward. 
For the record; the choice to hustle less is not to be confused with sizing down on my BIG vision for Creative Thursday, for us! It just means that more wonderful people will be invited along for the journey to help bring that vision for uplifting our creative community into reality, while I also continue with my art.
Taking these gentle steps forward with a focus on designing a business that supports me, instead of bringing me close to burnout ~ feels pretty incredible so far.
I hope to be an example of what's possible when it comes to building + growing a thriving online business today. 
As always I intend to keep you in the loop with new discoveries, which is what today's podcast is about, inspired by a question one of our EA members Dana asked "How much do you have to hustle as an Artist?"
What's it really take to be a professional Artist?
How many hours are you supposed to work to make your dream a reality.
In this episode I share the truth of what's involved to growing an online business in today's climate and how the landscape is starting to change.