235 Getting your Work Seen + Sold with Marketing Expert + FB Ads Agency Owner Zach Spuckler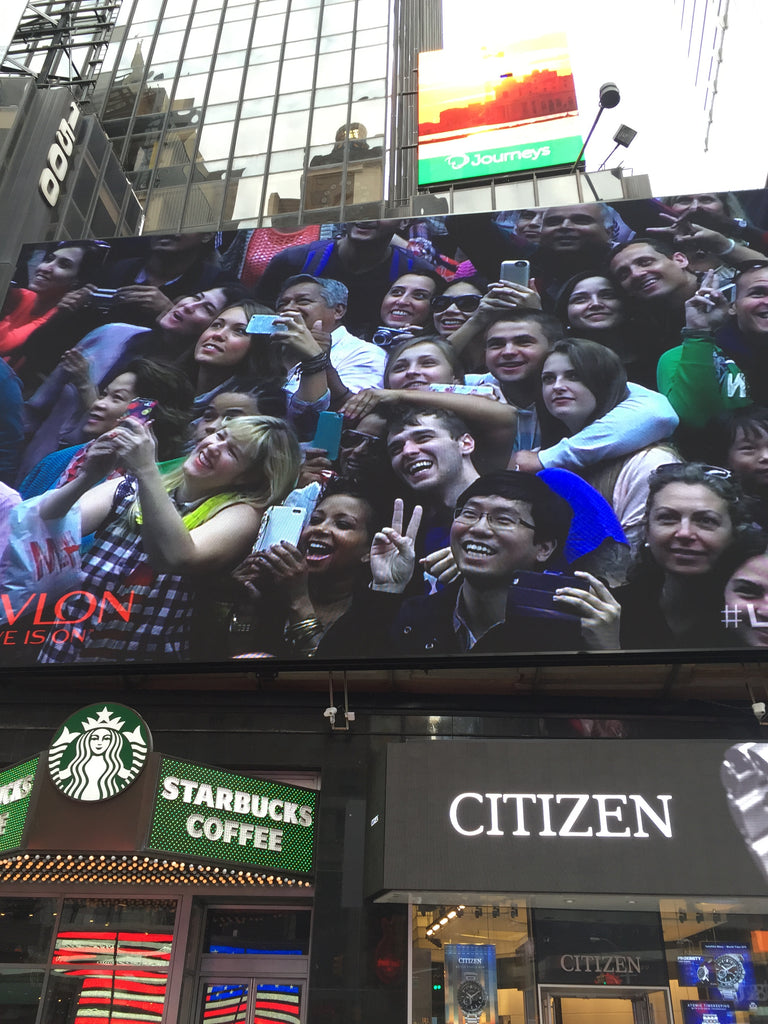 Who knew that a spontaneous trip to NYC in 2015 with a ticket to the first Periscope conference in hand would lead to this learning opportunity? 
exhibit a: photo of me + Zach Spuckler and friends in NYC when the Revlon Cam projected us on the huge screen in Times Square
But first! my fellow creative, lean in + listen closely as my guest, friend + mentor, Zach Spuckler gives you a peek behind the curtain about an untapped marketing possibility that Artists are barely, if at all exploring? let alone leveraging to get their gifts + beautiful work in front of the RIGHT Collectors again and again.
A great teacher, one who always likes to leave you with a practical take away, Zach's sharing his step by step marketing strategy that grew his side hustle handmade candle business from 0 - 152 orders in the first 60 days of opening their Calming Oasis shop.
Join us for this one time only + limited space very special learning opportunity, FB Ads for Artists Implementation Workshop
You can find all things Zach Spuckler at
on instagram @heartsoulhustle